Farm Field Trips
October 1 through November 6, 2020.
We make learning lots of fun at Fiddlesticks Farms. From enjoying corny explorations in our maze to meeting friendly farm animals, it's interactive and hands-on. Reservations are required! You can check our calendar and make them online.
Fall 2020 field trips will be conducted a little differently than past falls.
Due to COVID, in person public school students are not allowed to partake in field trips therefore:
We will only be hosting field trip days on Fridays from 9am-2pm for any size or type of group(s).  Arrival MUST BE BETWEEN 9a-11a or you will not have enough time to partake in the included field trip activities.
All guests that are able to walk will be $10+tax. Babies that are not yet walking will be free.
We will have the majority of the attractions opened however The Yellow Slide, Paintball, Apple Blaster, Corn Cannons, and Gemstone Mining Sluice will be closed.
Pre-purchased tickets are required so when you arrive, show us the QR code via paper or phone and we will scan, give you a wristband and brochure with time specific events for the day and send you on your way to fun!
Season passes may be used on field trip day's however a reservation is still required.  Please call 432-687-6293 for the discount code to use at checkout so that you will not be charged the day fee.  Please use the link below to make your reservation.
You will be able to pre-purchase tickets just moments prior to walking up to the Admissions windows so that you do not over purchase if you have a sizable group.
If you have a group of 200+ students, please contact us at 432-687-6293 to set up a private weekday Monday-Thursday.
If you are with a private school, pre-school, homeschool group of 10+ students, please email the tax exemption form to info@fiddlesticksfarms.com and ask for the tax exemption discount code.
If you are with an adult care or special needs facility, please contact us at 432-687-6293 to set up a private date Monday- Wednesday.
THE BELOW INFO DOES NOT APPLY FOR FALL 2020
Public/Private School Students
$6 per student (pre-school ages included)
25 students minimum (required)
1 teacher per 10 students is required and admitted free
Adult guests $10 +tax
The ENTIRE group is required to arrive, play and depart together.
*If your group has 200+ students, contact Jessica to reserve
the day at the farm to yourselves.
*If your group is Special Needs, we have 3 dates to choose from for YOUTH (orange) and 2 dates to choose from for ADULTS (green)
THE BELOW INFO DOES NOT APPLY FOR FALL 2020
Pre-School/Mothers Day Out/Homeschool
$7 per student
Although there is not a required minimum, we encourage you to form a group of 5 students or more.  If you are able to form a group, 1 teacher per 5 students are admitted free and each additional guests are $10 +tax. The ENTIRE group is required to arrive and pay together.
If you are not able to form a group of 5 students or more, there is a $10 +tax fee for the adult.
*There are MULTIPLE types of groups on these days and we are doing our best to accommodate everyone.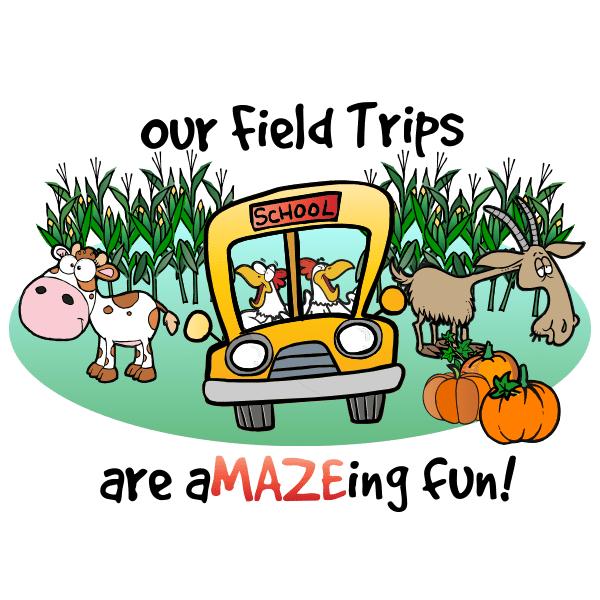 All farm field trips include:
Explore all phases of the Corn Maze with passports available for guidance, as requested.
Visit the Learning Barn and the Chick Hatchery where we see what each farm animal provides to keep us healthy.
See live Milking Demonstrations in the Milking Parlor. 
Enjoy playtime on the Hay Jump, Tube Slide, Sand Box, Roly Poly and Spider Web.
Take a bumpity ride on the Cow Train and/or the Hayride, weather permitting.
Hop-hop-hop on the Corn or Pumpkin Popper (our super big jumping pillows.)
Meet Spookley, the Square Pumpkin and learn how to "Stop Bullying Before it Starts"  [Download  Teacher Toolkit]
Play yard games like Pumpkin Tether Ball, Corn Hole, Giant Jinga, Tug-o-War, TicTacToe or Pumpkin Checkers.
We've got a few unique things, too — like the Cattle Pot Trailer!
There are plenty of fun Photo Props throughout the farm, so bring a camera. Take time for lunch — we have picnic tables in a covered area.  Visit our Country Store for souvenirs, candy, drinks and homemade pies.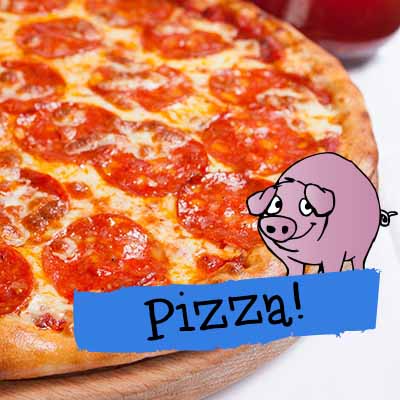 CiCi's Pizza would love to deliver pizzas to your classes at the farm! One day advanced notice required. Minimum order: 5 pizzas. Get the details here …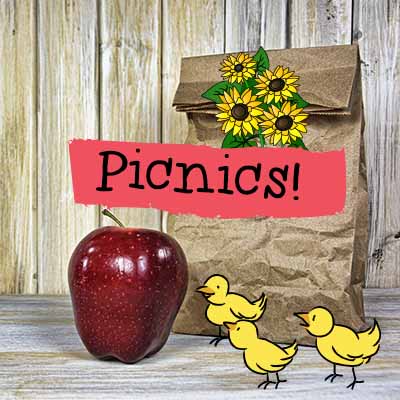 Students may bring a lunch. Add to the picnic from our concessions! Chuckwagon soda, hot beverages, nachos, soft pretzels, mini donuts and cotton candy.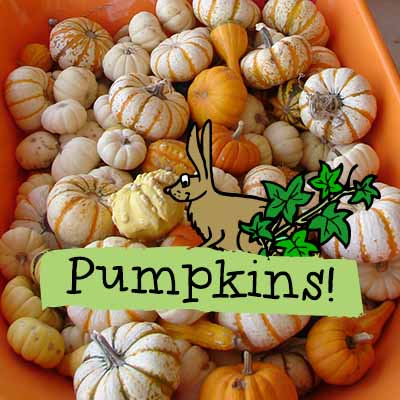 Pumpkins from the pumpkin pile are available for purchase. Prices vary based on size and variety