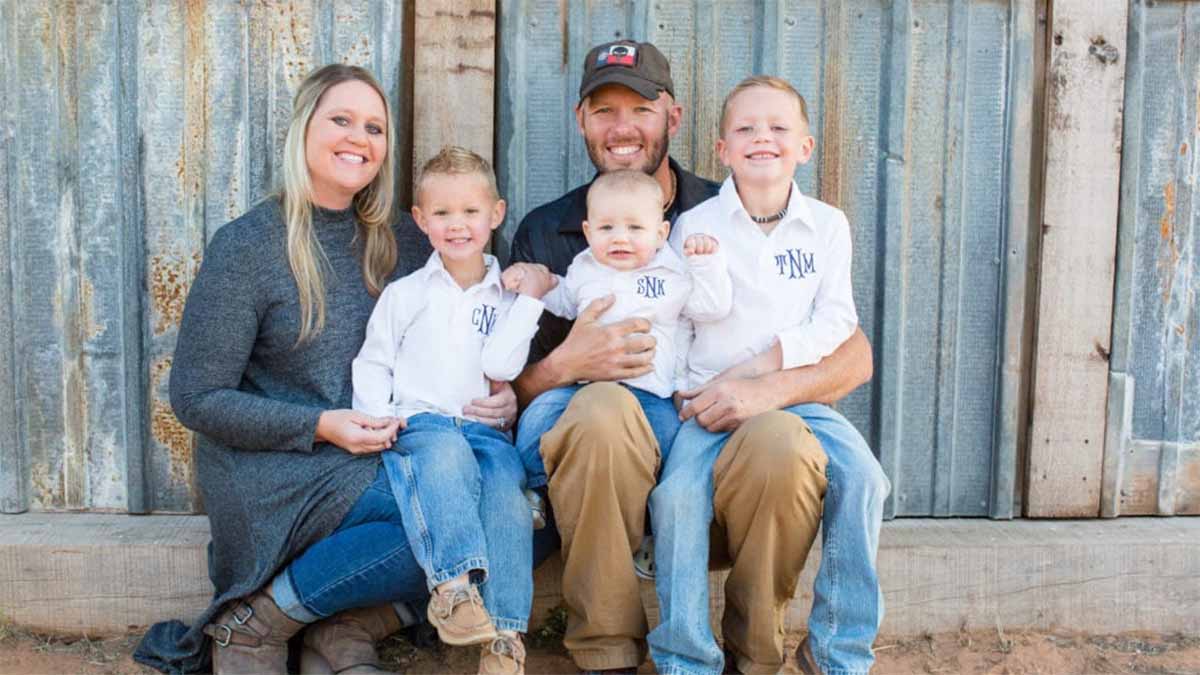 Meet The Nortons
After both attended Texas Tech University and Matt received his Masters in AgEd, the couple met and soon married.  As newlyweds, Matt and Jessica Norton started their life together with a vision of creating a place where they could share their knowledge and love of agriculture with the community — a place that would bring families and friends together to create exciting traditions and make wonderful memories.
So they set out on an adventure that has blossomed into Fiddlesticks Farms.  The couple continues to add attractions to the farm each year. In 2012, the couple's new addition was their first child, a handsome little boy named Trail.  In 2015, they welcomed their second little firecracker named Crease, and they hatched their third lil' blessing, Strate, in 2018!
Matt, Jessica and the 3 boys all have a passion for agriculture and want to share that heritage with others in a unique way that would entertain as well as educate.